Comparing Incfile vs. Other LLC Formation Services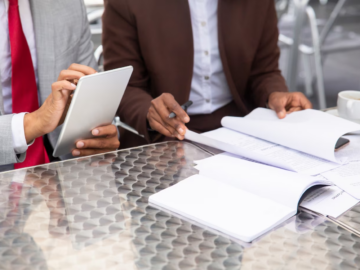 There are various online options to select from when it comes to registering a Limited Liability Company (LLC), each with its unique set of features, cost, and customer support. Incfile LLC is a well-known participant in the sector, but it's critical to compare it to other LLC formation services to determine which one is best for your company's needs. In this comparison, we'll evaluate Incfile against some other popular options to help you make an informed decision.
Incfile
Pros of Using Incfile:
Cost-Effective Solutions: Incfile offers affordable pricing options, including a free basic package (excluding state filing fees). This is particularly appealing to entrepreneurs on a tight budget.
Expert Guidance: Incfile provides access to a team of professionals who can assist and guide you through the LLC formation process, ensuring you make informed decisions about your business structure.
User-Friendly Interface: Their online platform simplifies the often complex legal and administrative process of forming an LLC, making it accessible to those without a legal background.
Quick Turnaround: Incfile offers different processing speeds, allowing you to choose the level of urgency that suits your needs and budget.
Additional Services: In addition to LLC formation, Incfile offers a variety of related services such as EIN acquisition, annual report filing, and registered agent services, making it a versatile option for various business needs.
Cons of Using Incfile LLC:
Additional Service Costs: While the basic package is affordable, Incfile charges extra for many essential services, which can add up.
Upselling: Some users have reported feeling pressured by Incfile to purchase additional services during the LLC formation process.
Limited Ongoing Support: Incfile's ongoing support and compliance reminders may not be as comprehensive as other options.
Other LLC Formation Services
Now, let's compare Incfile LLC to some other popular LLC formation services:
1. LegalZoom
Pros:
Offers a wide range of legal services beyond LLC formation.
A reputable company with a long history.
Provides a satisfaction guarantee.
Cons:
Generally more expensive than Incfile.
Some services may have slower processing times.
2. Rocket Lawyer
Pros:
Offers legal document creation and access to legal advice.
User-friendly interface.
Provides access to a library of legal documents.
Cons:
Pricing can be higher compared to Incfile.
May not be as specialized in LLC formation as other services.
3. ZenBusiness
Pros:
Focuses on small businesses and startups.
Affordable pricing with various packages.
Offers a worry-free guarantee for ongoing compliance.
Cons:
Not as well-known as some other services.
Some users report slower customer support response times.
4. Northwest Registered Agent
Pros:
Known for excellent customer support.
Offers a personalized approach to registered agent services.
Emphasizes privacy and security.
Cons:
Generally higher in price compared to Incfile.
Focuses primarily on registered agent services.
Making Your Decision
Ultimately, the choice between Incfile LLC and other LLC formation services depends on your specific needs, budget, and preferences. Before making a decision, consider the following factors:
Cost: Compare the pricing of each service and determine which one aligns with your budget.
Services Offered: Assess whether the additional services provided by each company, such as registered agent service or annual report filing, are essential for your business.
Customer Reviews: Read reviews and testimonials to gauge the experiences of other users with the service.
Customer Support: Consider the level of customer support you may require during and after the formation process.
Turnaround Time: If you need to form your LLC quickly, check the processing times offered by each service.
In conclusion, Incfile is a cost-effective and user-friendly option for LLC formation, but there are other reputable services to consider as well. Carefully evaluate your business needs and compare the features and pricing of each service to make an informed decision that suits your specific situation.